The art of flute playing is an old one. Flute being an old traditional musical instrument Indian in origin. Flute is the taste of the culturally enriched individuals. One should keep in mind that flute playing is just not for every ear. One can begin by listening to popular flute music played by professional artists and maybe can later start of putting up flute cover songs on sites such as sound cloud, Facebook and other social media sites to learn about the kids of audience interested and gain appreciation and incentive.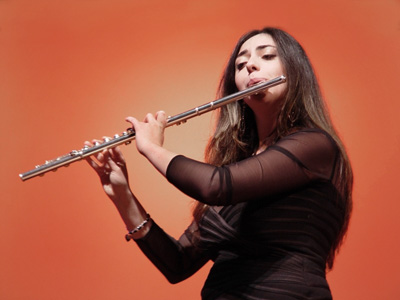 Courtesy-Music With Ease
To begin with one can start with following the below steps consistently:
Dedication and respect for the instrument is an utmost priority for the flute playing learner. One must stick to the decision after finding if he or she is actually inclined towards learning it.
The next step would be buying the right flute for you. One that is not only the beginner level and inexpensive for the initial stage but also is easier to hold and control by the learner. Holding the flute is an essential step as the entire task consists of the right movement of the fingers.
Selecting a teacher or a professional flute instructor may save the learner from the unnecessary attempts at learning it by himself in a shorter time.
Flute playing is an art that not many have a rich taste in as most of the youth of today are more inclined towards modern musical instruments like guitars and drums etc. But for those who like the soulful sound of one, the above tips should help them learn.